Planning ahead for 2021? Us too! Especially for the upcoming May 2021 BTO sales launches! Interested in those launches too? Here at BTOHQ, we are always one step ahead when it comes to upcoming BTO sales launches!
With every upcoming BTO launch, we help to analyse the pros and cons of the various locations to help potential homeowners like you make decisions!
Without further ado, here's our analysis for May 2021's BTO Sales Launch:
Mature Estates
Non-Mature Estates
Bukit Merah
Geylang
Tengah
Woodlands  
These 4 BTO sites are all different in their own right. So, which appeals to you the most?
Let us dive in and see what some of the pros and cons of each estate are and you are can decide based on your needs!
Tengah (Non-Mature Estate)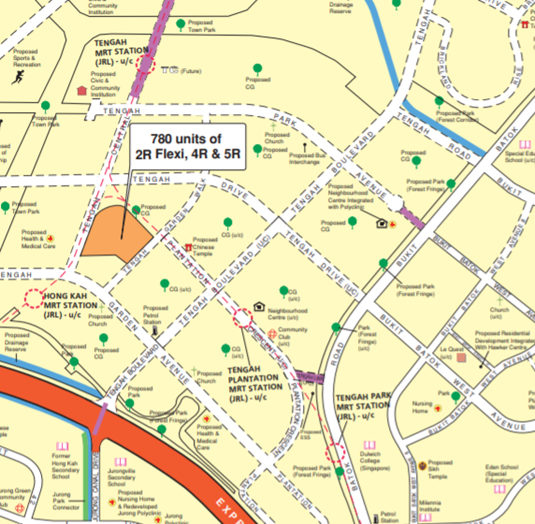 ­
Pros
Cons
– Eco-friendly smart and sustainable town plans
(cycling paths, car-free town, "farmways etc)
– Proximity to three future MRT stations
(Hong Kah, Tengah & Tengah Plantation)  
– Least developed estate
Who is it suitable for? Interested in being some of the first few homeowners in Singapore's town of the future? This is for you!

If you have been following our BTO launch analysis updates, you will realize, this is the fourth time in a row that a Tengah BTO site has been offered since Aug 2020's launch.
What does that mean? In about 4 -5 years from now, there will be a ton of new BTOs developments popping up in the estate. And to support this influx of new homeowners, more amenities like malls, neighbourhood centres, sports & recreation centres etc will be expected to be developed alongside too – even if it looks pretty barren now.
Also, if you are working in the Jurong Innovation District and Jurong Lake district (the proposed future second CBD), you will enjoy the short commute to work!
Woodlands (Non-Mature Estate)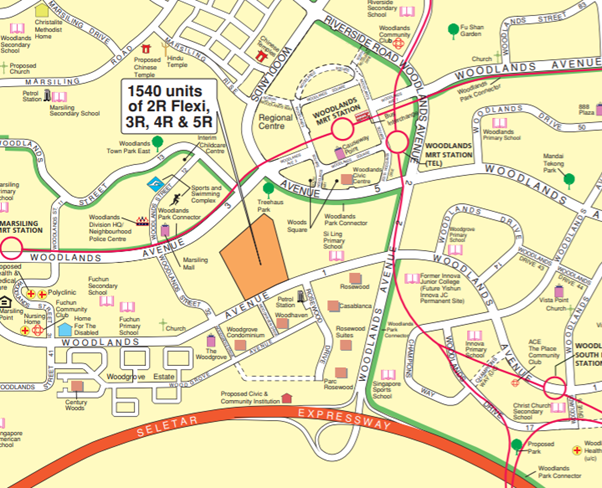 Pros
Cons
– Within walking distance to 2 MRT stations
(Marsiling & Woodlands)
– Close proximity to plenty of facilities like Causeway Point,
Marsiling Mall, a sports & swimming complex,
park connectors, plenty of primary and secondary schools
Not the most central of locations
Who is it suitable for? Honestly, this is a hidden gem for anyone looking for a home with plenty of amenities in close vicinity. The only trade-off is the not so central location. But if you work in the North and love to frequent our northern neighbour (Johor) for shopping, massage, or foodie trips, then this is the perfect home base for you.
Bukit Merah (Mature Estate)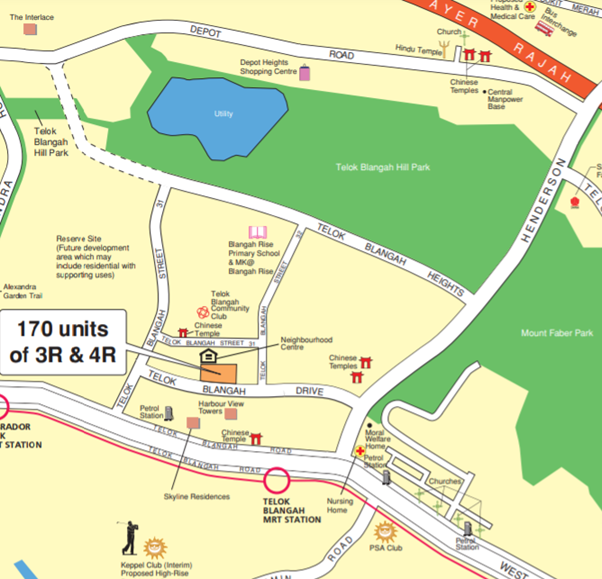 Pros
Cons
– Proximity to 2 MRT stations Labrador Park and Telok Blangah
– Right next to a neighbourhood centre
– Close to nature: Labrador Park, Telok Blangah Hill Park and Mount Faber Park
– Central location – in addition there will be future developments in the region for the Greater Southern Waterfront
– Not many facilities in the immediate vicinity
– Not close to schools
Who is it suitable for? Whether you work in the business district in the neighbouring Harbourfront district, want to tap into the future developments for the Greater Southern Waterfront, or just love to be surrounded by greenery – this is the site for you.
While this site may not have as established facilities in the immediate vicinity, it makes up for it with the proximity to the mega mall Vivocity – just one MRT station away.
Geylang (Mature Estate)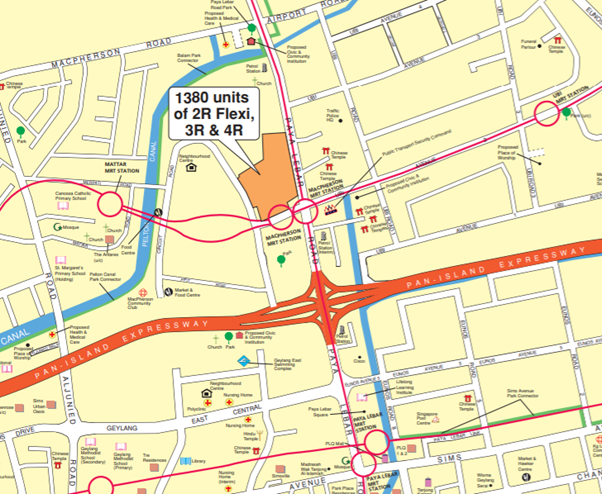 Pros
Cons
– At the doorstep of Macpherson MRT station
– Proximity to a market and food centre and neighbourhood centre
– Quite a number of schools within one MRT stop's distance away
– Central location
– Proximity to Ubi district (heavy traffic on the weekdays) due to the industrial estate nearby
Who is it suitable for? Want to live in a neighbourhood close to the CBD and town? This Geylang site is perfect for that! The proximity to the MRT station will be the envy of all your friends.
While the site is not as established as most mature estates in terms of amenities, not to worry because the Paya Lebar hub is just one MRT station away!
Where will you be applying?
Did this analysis get you excited about applying for the May 2021 BTO sales launches?
Do not forget to read our "Must-See Checklist for New Homeowners Applying for BTO" [Link to article] before you put in your application online!