Have you heard about Tengah, the first entirely new HDB town to be established after almost 20 years?
The fact that it is one of the newest BTO district ever to be introduced comes with lots of perks and benefits – read on to learn all about the amazing features in the blueprint for this up-and-coming town!
Where is Tengah?
Let us get over the basics first – where exactly is this new town situated?
The 700 hectares Tengah estate is prominently situated around 3 other established neighbourhoods – namely Jurong West, Bukit Batok and Choa Chu Kang. More than 42,000 new homes are expected to be built over 2 decades!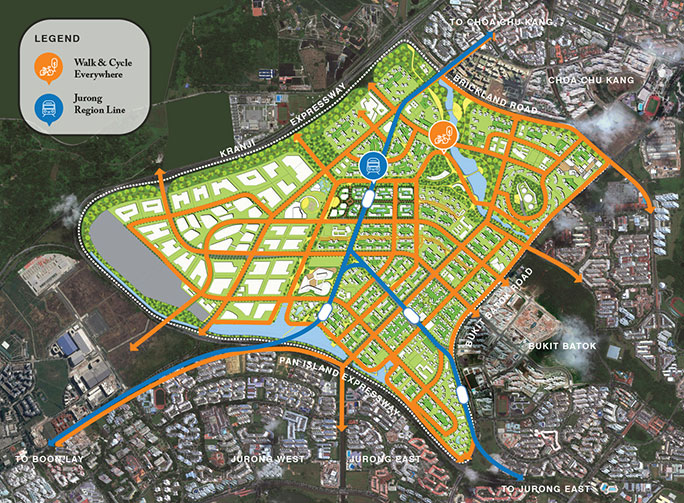 A Few Exciting Features in This Smart & Green BTO Town
So, what is the hype about this new town? Isn't it just like any other BTO estate? The short answer is no. Read on for our checklist of some the incredible features in Tengah you cannot find in any other neighborhoods in Singapore. * cue major envy *
Nature Right at Your Doorstep
Lovers of the outdoors, this is right up your alley! As part of the nature at your doorstep concept of the "Forest Hill District" – 1 of 5 uniquely themed districts within Tengah, the town will feature a huge 100m wide forest corridor that will span up to 5km long and a huge central park with huge lake where you can revel in recreational water activities like kayaking!
Wait that is not all! If 5km of nature walking is not enough for you, here is some good news – this corridor is linked to other iconic outdoor reserves in Singapore like MacRitchie Reservoir Park and the Central Catchment Nature Reserve – so you can continue and walk/trek to your heart's content!
Eco-Friendly "Car Free" HDB Town Centre
Instead of having crowded road junctions usually a common sight at the bustling town centres, Tengah has entirely redesigned the space to free up ground level space for pedestrians by moving the roads underground! Smart town indeed!
This unique and first in Singapore town design is meant to help encourage more green spaces above ground and a car-lite society. And as a bonus, walking or cycling around the neighbourhood now will be a much safer affair too!
Smart Energy and Waste Management
The burden of electricity, gas and water bills are a real pain every month. Apart from switching to a NON-SP electricity provider to help save on your utilities , here are some other ways the various technologies and design in-built into the town's systems will help future homeowners:
Designs of the buildings have been optimized for wind flow and keeping heat low – so you do not have to keep turning on the air conditioning.
Smart lighting is in-built around the town.
Centralized cooling systems that are both cost-efficient and eco smart
Smart homes with apps that allow you to have a clearer breakdown of household utility consumption.
Automated waste collection – say goodbye to manual rubbish collections! This Pneumatic Waste Conveyance System (PWCS) is and automated waste collected system that uses high speed air to transport household waste!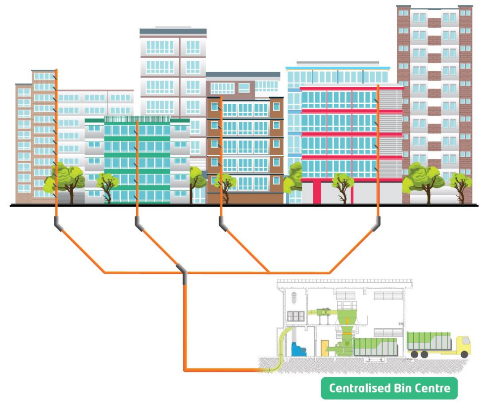 And these are just the tip of the iceberg! Want to bid for a BTO in Tengah now? Well, you are in luck, there is a May 2021 sales launch coming up with a Tengah site!