2021 is yet another year that brings with it plenty of exciting BTO launches – February (7 new projects), May (4 projects) and now another 7 more projects coming up in August!
As with all the new BTO sales launches, here at BTOHQ, we help new homeowners like yourself to breakdown the pros and cons of the various locations so you can make smarter & more informed decisions!
Read on for our analysis for Aug 2021's BTO Sales Launch:
Mature Estates
Non-Mature Estates
Hougang (2)
Kallang/Whampoa
Queenstown
Tampines (2)
  Jurong East
The 7 different projects are overwhelmingly situated in mature estates! If you are looking to stay in an already established neighbourhood – this is the launch not to be missed!
Now, let us go through each estate individually!
Jurong East (Non-Mature Estate)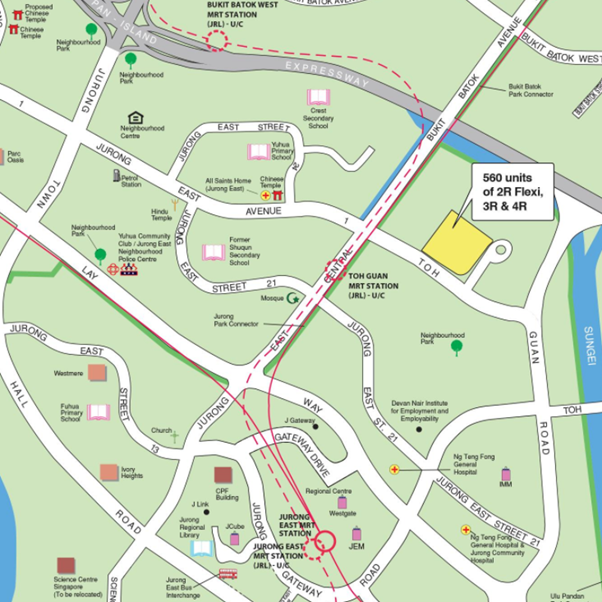 ­Pros
Cons
– A short 10 mins bus ride away from the bustling
Jurong East MRT station, interchange, and various shopping malls –
JEM, Westgate, JCube and also the library
– Proximity to medical facilities like Ng Teng Fong General Hospital
– At least 5 primary and secondary schools in the neighbourhood  
Not a central location if you work in the CBD
Who is it suitable for?
Families looking for a well-established estate close to schools with plenty of child friendly facilities and well-established amenities.
If you are looking for a chance to stay in Jurong East, this is a rare opportunity – given that this is the first BTO launches in almost a decade.
What is the main trade-off? It is currently pretty far from the central business district. Hopefully will change when the new 360-hectare Jurong Lake District is set up as a mixed-use business district in the West!
Hougang (Mature Estate) – 2 Projects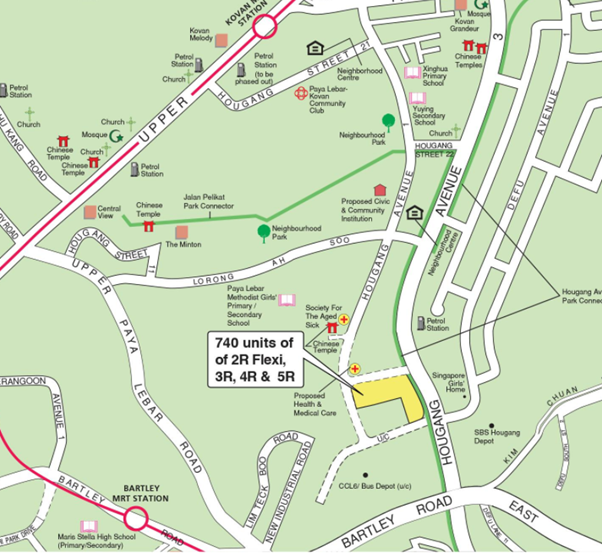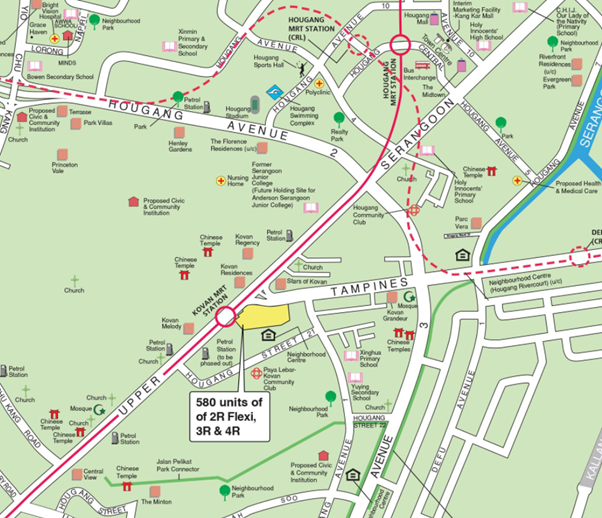 Pros
Cons
– In close proximity to 2 MRT stations (Kovan & Bartley MRT)
– Close proximity to plenty of facilities like the neighbourhood centres,
stadium & swimming complex, parks, plenty of primary and secondary schools and a junior college too
– Morning traffic tends to be more heavy due to large neighbouring precincts like Sengkang & Punggol.
– Aircraft noise from nearby Paya Lebar airbase
Who is it suitable for?
Both Hougang projects are great opportunities for anyone looking for a home with plenty of amenities and especially good schools in close vicinity.
Between the two sites, it is clear that the site directly situated beside the Kovan Mrt station is the preferred one – considering it is prime real estate.
However, the other site does have its benefits too – notably a future healthcare centre as well as the park connector right at its doorstep!
Kallang/ Whampoa (Mature Estate)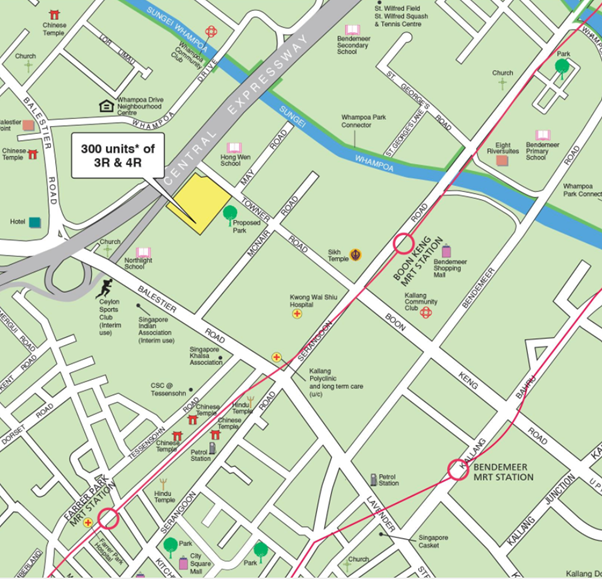 Pros
Cons
– Proximity to two MRT stations (Boon Keng & Farrer Park)
– Near Bendemeer Shopping Mall and City Square Mall and Mustafa
– Proximity to a wide variety of worship places, community clubs, cafes, – Jalan Besar Stadium and swimming complex
– Close proximity Kwong Wai Shiu hospital and upcoming polyclinic
Not many schools in the vicinity – with Hong Wen School right beside
Who is it suitable for?
Given the lack of child-friendly facilities in the area, this is a project more suited for working adults or couples who would like to live on the city fringe for the convenience it brings.
The central location is the biggest draw for this project. You will be just a few MRT or bus stops from the heart of Singapore's bustling business or shopping districts. If you think about it, there are not many HDB estates in Singapore with this perk!
There is no shortage of well-established amenities in this mature neighbourhood – all your needs from religious, to daily amenities and even sporting activities are all well covered!
Queenstown (Mature Estate)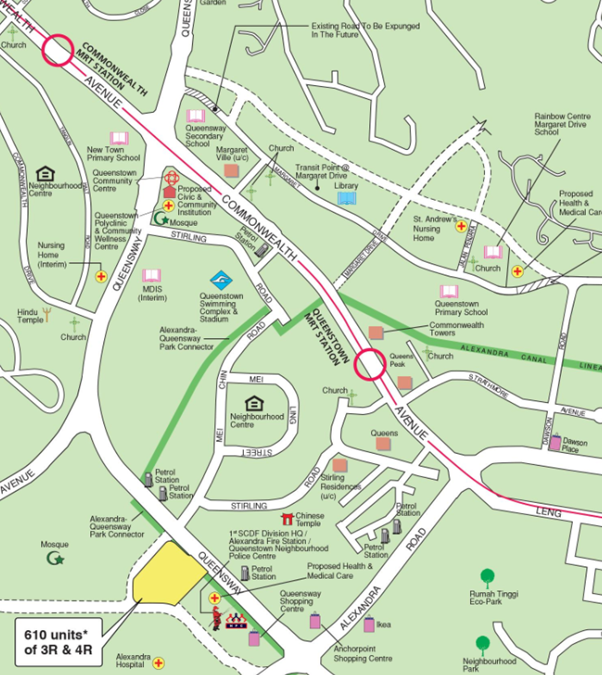 Pros
Cons
– Proximity to Queenstown MRT
– Proximity to a market and food centre, neighbourhood centre
– Right next to Queensway Shopping Centre, Ikea and Anchorpoint Shopping Centre.
– A few schools within one MRT stop's distance away
– Pretty central location – a few stops to the CBD
– Aging resident demographic
– Not as bustling nor rejuvenated an estate as neighbouring precincts like Tiong Bahru
Who is it suitable for?
Calling all IKEA or sporting apparel fans! The proximity to Queensway Shopping Centre and IKEA is literally to die for! Especially noting that a project in this estate has not been launched in almost a decade too!
Adding on to that, with a bustling neighbourhood centre just across the road too, everything you need will be within walking distance or a short bus ride away!
Tampines (Mature Estate) – 2 Projects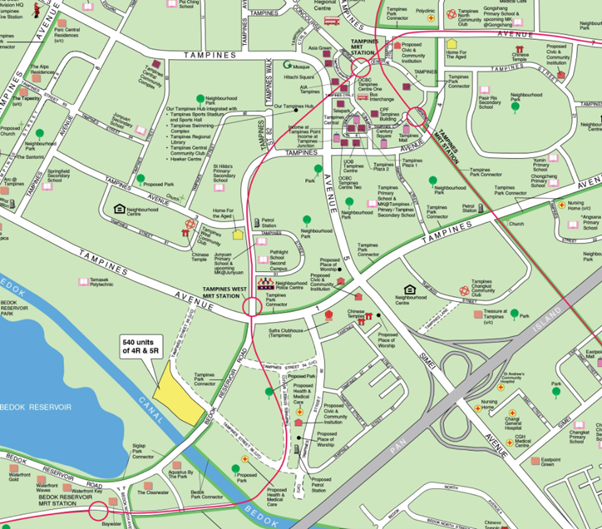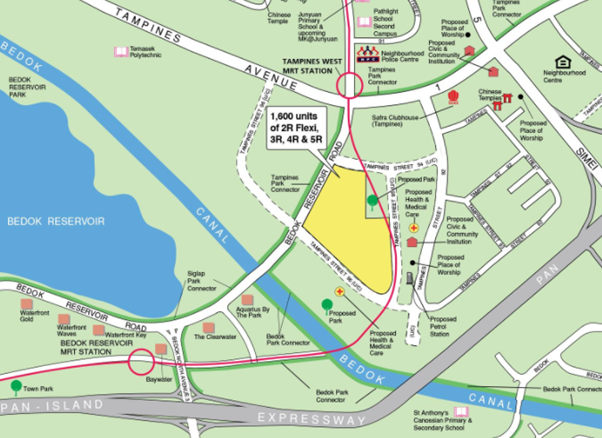 Pros
Cons
– Proximity to Tampines West MRT station
– Close to plenty of nature spots – Bedok Reservoir, Bedok Canal, Tampines Park Connector etc.
– While it is not particularly close to the bustling neighbourhood centre,
access to Tampines Mall, Century Square and Tampines Hub is just a quick MRT ride away or a short bus ride away.
Not much amenities in the immediate vicinity
Who is it suitable for?
Most of the recent Tampines BTO launches over the past 1 year has been around this same land parcel. So perhaps there might be a new up and coming neighbourhood centre to serve this new group of BTOs.
While location wise, both sites may not seem ideal at first glance – but all the benefits of being in Tampines is just a short train ride away!
Where will you be applying?
With so many rare launches in mature estates this time around, are you itching to start applying for the Aug 2021 BTO sales launches?
Make sure you read our "Must-See Checklist for New Homeowners Applying for BTO" before you put in your application online!