The November 2020 BTO sales launches are just around the corner! Are you looking out for that? At BTOHQ, we constantly keep track of upcoming BTO sales launches too! In fact, with each sales launch, we compile a helpful analysis of the various sites to help first-time or new homeowners like you make decisions!
Here's our analysis for November 2020's BTO Sales Launch:
Mature Estates
Non-Mature Estates
Bishan
Tampines
Toa Payoh (Bidadari)
Sembawang
Tengah    
Now, with these 5 distinct neighbourhoods on the table, which would be the perfect launch for new homeowners like you?
Let us take a closer look at each of the launches in detail and check out their pros and cons.
1. Sembawang (Non-Mature Estate)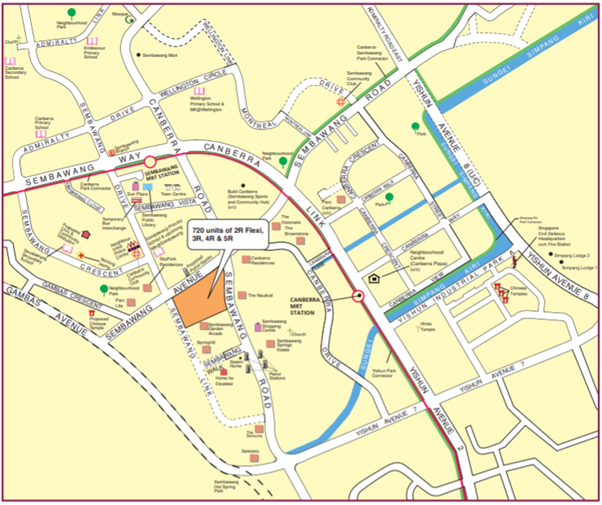 Pros
Cons
• In between Sembawang and Canberra MRT station
• Proximity to Sembawang Town Centre, Sembawang Shopping Centre and Sun Plaza
• Future proximity to community facilities – Bukit Canberra Hub
(estimated completion by late 2021) with plenty of indoor and outdoor sports facilities, polyclinic and even more
• Good selection of primary and secondary schools in the vicinity  
• Not much Cons except for long ride to town!
Who is it suitable for?
Couples or families with school going age kids who like to enjoy the benefits of a bustling neighbourhood in the near future.
For a non-mature estate, this particular district in the Sembawang neighbourhood has quite the comprehensive suite of developed amenities. Additionally, the future development of Bukit Canberra Hub by the end of next year – meaning it will be up and running before the BTO is even ready – is so much to look forward to!
2. Tengah (Non-Mature Estate)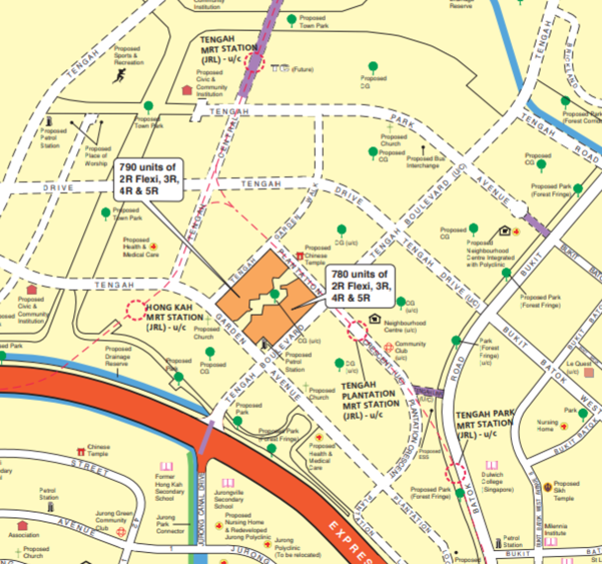 Pros
Cons
• Eco-friendly smart and sustainable town plans
(cycling paths, car-free town, "farmways etc)
• Better proximity to two future MRT stations
(Hong Kah & Tengah Plantation) – compared to previous Tengah BTO sites
• Proximity to schools in the Lakeside & Bukit Batok area
• Least developed estate
Who is it suitable for?
Forward looking homeowners who want to jump onto the bandwagon of the futuristic development of the West region of Singapore.
In all honesty, both the pros and cons of the Tengah estate lies in its "potential".
For future looking homeowners, the appeal of being part of one of the first "smart & sustainable" towns of the future is real! For homeowners who might be working in the Jurong Innovation District and Jurong Lake district (the proposed future second CBD), it would be perfect to be in such close proximity to their workplace!
For homeowners with kids, there are a good variety of schools within a 1-2km radius – so that is not a significant concern.
But when it comes to ready amenities and connectivity – much of it is still on paper. In that sense, it is pretty much a gamble!
3. Bishan (Mature Estate)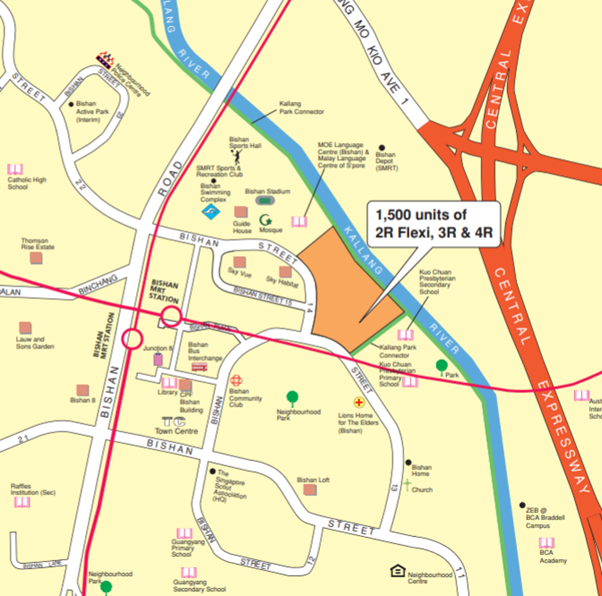 Pros
Cons
• Proximity to neighbourhood centre, MRT and bus interchange
• Proximity to stadium, swimming and sports complex
• Proximity to schools in the neighbourhood
• Lack of 5 room flats
Who is it suitable for?
Anyone looking to live in a top-notch and well-connected mature estate. This the equivalent of a rare Pokémon when it comes to HDB launches – and hence we anticipate the demand for this launch will be through the roof!
Compared to the Aug 2020 Bishan launch, this is such a prime location! Remember the record-breaking condominiums – Sky Vue and Sky Habitat? It is right across the road – but probably at a significant fraction of the cost!
A short walk away from the Bishan MRT station (Red and Circle line), right next door to 3 sports facilities, and incredibly proximity to some of the top schools in Singapore – what more can anyone ask for?
Perhaps more space – it is a pity on the lack of 5 room flats, but I would think the upsides are a fantastic trade-off for slightly less space.
4. Tampines (Mature Estate)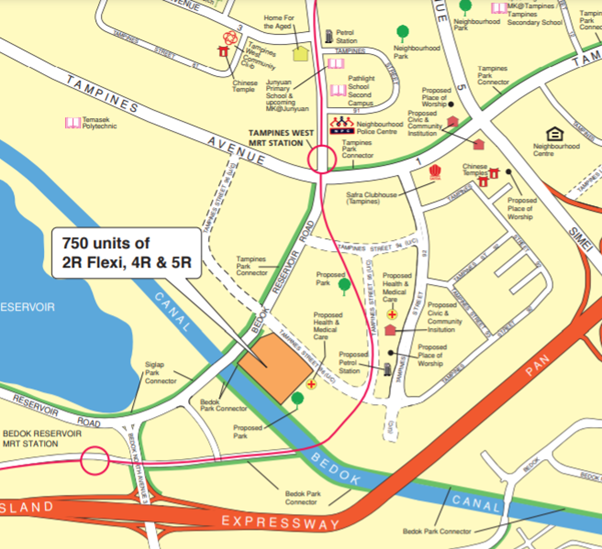 Pros
Cons
• Tampines North: Close to Ikea and Giant Hypermart
• Proximity to Changi airport
• Proximity to Siglap and Bedok park connectors
• In between Bedok and Tampines West MRT
• Outskirts of Tampines
• Lack of amenities in general  
Who is it suitable for?
People who enjoy hanging out in the East coast or work in the vicinity.
Like many of the recent Tampines BTO launches, this is also another site near the outskirts of the estate – where many facilities are not already in place.
At least it is in between Bedok and Tampines West MRT, so it should make it easier in terms of connectivity out of the area. But hey, if you can always hang out at Ikea, Giant or Changi Jewel – all just a short bus or car ride away!
5. Toa Payoh – Bidadari (Mature Estate)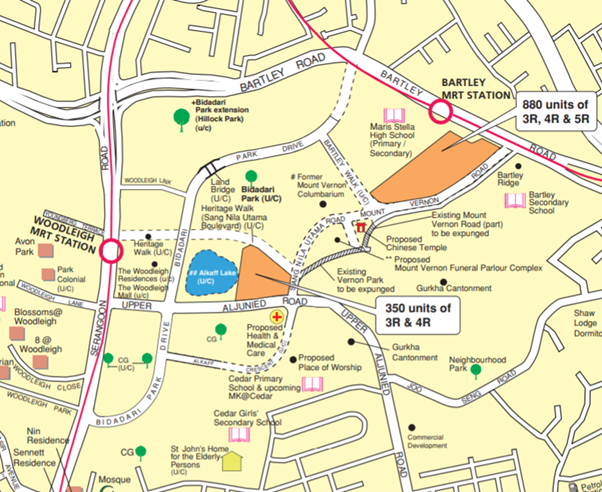 Pros
Cons
• Proximity to Woodleigh and Bartley MRT Station
• Proximity to Woodleigh Mall – mixed development completed in 2022
• Up and coming mature estate
• Proximity to schools
• Proximity to parks
• Lack of existing amenities in the immediate vicinity  
Who is it suitable for?
Families with school going kids who want to be part of a rapidly developing district.
The proximity to Cedar Girls and Maris Stellar High is probably a huge attraction for parents. And the connectivity via the MRT lines are good enough to reach other more bustling adjacent town centres (like Serangoon).
Where will you be applying?
Have any of the November 2020 BTO sales launches caught your eye?
Do check out our Must-See Checklist for New Homeowners Applying for BTO before you put in your application online!