2020 is almost over! We have our eyes on the February 2021 BTO sales launches! What about you? With every upcoming BTO launch, we compile a helpful analysis of the various locations to help homeowners like you to make decisions!
Here's our analysis for February 2021's BTO Sales Launch:
Mature Estates
Non-Mature Estates
Kallang / Whampoa
Toa Payoh (Bidadari)
Bukit Batok
Tengah  
Of these 4 new BTO sites, which would be the perfect launch for new homeowners like you?
Let us take a closer look at each of the launches in detail and check out their pros and cons.
1. Bukit Batok (Non-Mature Estate)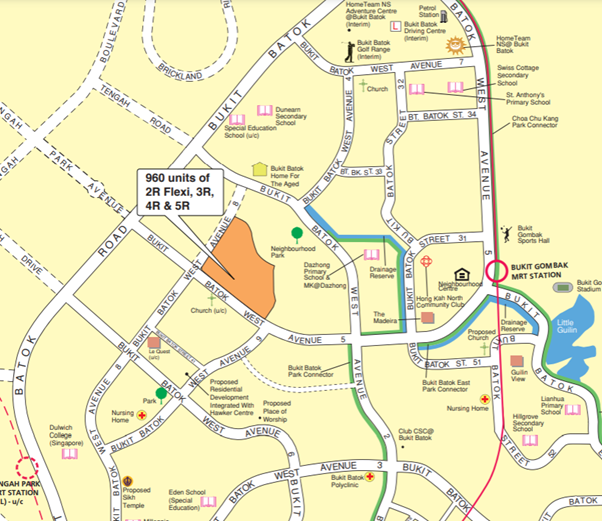 Pros
Cons
– Proximity to Bukit Gombak, Bukit Batok MRT station (and future Tengah Park Station)
– Proximity to neighbourhood centre and community club
– Good selection of primary and secondary schools in the vicinity  
– MRT stations and malls are not a stone's throw away
Who is it suitable for? Couples or families with school going age kids and are working in the West!
For a non-mature estate, Bukit Batok has quite a ready network of schools in the vicinity! While the site is not immediately close to the typical town centres, MRT stations or malls, it is close enough that you can reach with a short 10-15 bus ride!
With it's proximity to Tengah, homeowners can also expect to benefit from the future developments!
2. Tengah (Non-Mature Estate)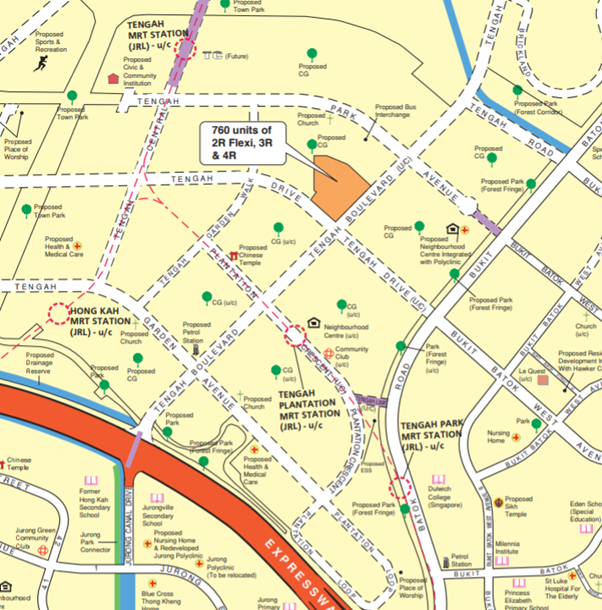 Pros
Cons
– Eco-friendly smart and sustainable town plans
(cycling paths, car-free town, "farmways etc)
– Proximity to three future MRT stations
(Hong Kah, Tengah & Tengah Plantation)  
Least developed estate
Who is it suitable for? Forward looking homeowners who want to be part of Singapore's town of the future!
Like we have shared in many of our previous analysis of previous Tengah BTO launches, the pros and cons of the Tengah estate lies in its "potential".
Due to the fact that Tengah is one of the newest estates, homeowners are hard pressed to find any existing amenities or connectivity to speak of. But plenty of plans have been set in place to develop Tengah as a "smart & sustainable" town of the future! We cannot wait to see the development in years to come! If you are working in the Jurong Innovation District and Jurong Lake district (the proposed future second CBD), these sites are also perfect for a short trip to work!
3. Kallang / Whampoa (Mature Estate)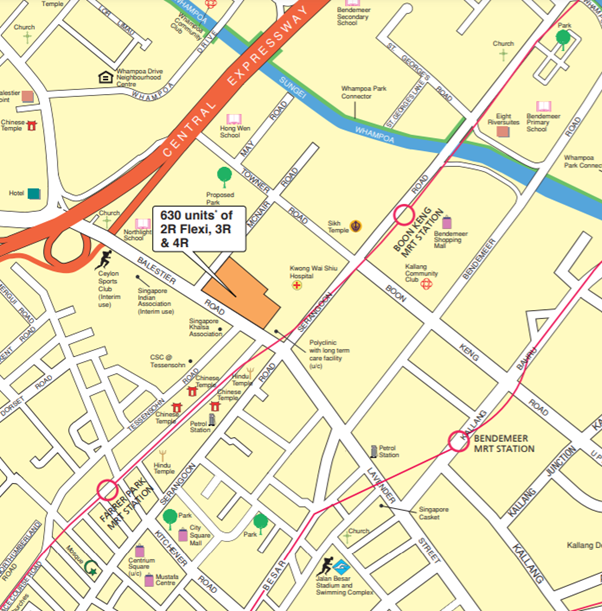 Pros
Cons
– Proximity to two MRT stations (Boon Keng & Farrer Park)
– Near Bendemeer Shopping Mall and City Square Mall and Mustafa
– Proximity to a wide variety of worship places
– Proximity to community clubs
– Proximity to Jalan Besar Stadium and swimming complex
– Next to Kwong Wai Shiu hospital and upcoming polyclinic
– Not many schools in the vicinity
Who is it suitable for? Working adults or couples who would like to live in a central location.
Just a couple of stops away from being at the heart of Singapore's prime shopping or work district! There are not many HDB estates with proximity to town and CBD like Kallang/ Whampoa.
Being a mature estate, there are also quite the number of amenities in the area – from a hospital literally at your doorstep to 3 malls a short bus ride or walk away. Save for the lack of schools in the area – it would be perfect!
4. Toa Payoh – Bidadari (Mature Estate)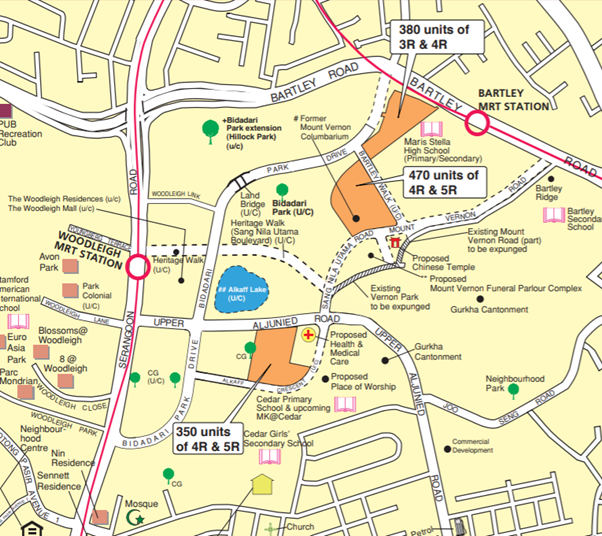 Pros
Cons
• Proximity to Woodleigh and Bartley MRT Station
• Proximity to Woodleigh Mall – mixed development completed in 2022
• Up and coming mature estate
• Proximity to schools
• Proximity to parks
• Lack of existing amenities in the immediate vicinity  
Who is it suitable for? Predominantly suited for young couples or families with school going kids! The proximity to the two schools (Cedar Girls and Maris Stella) really cannot be beat!
Generally, the connectivity of both sites are pretty good! Both the North-East (Woodleigh) and Circle lines (Bartley) can connect to the adjacent bustling town centre of Serangoon!
Where will you be applying?
Are you planning to apply for the February 2021 BTO sales launches?
If so, do make sure to read our "Must-See Checklist for New Homeowners Applying for BTO" before you put in your application online!